A Guide To Tag Heuer Watches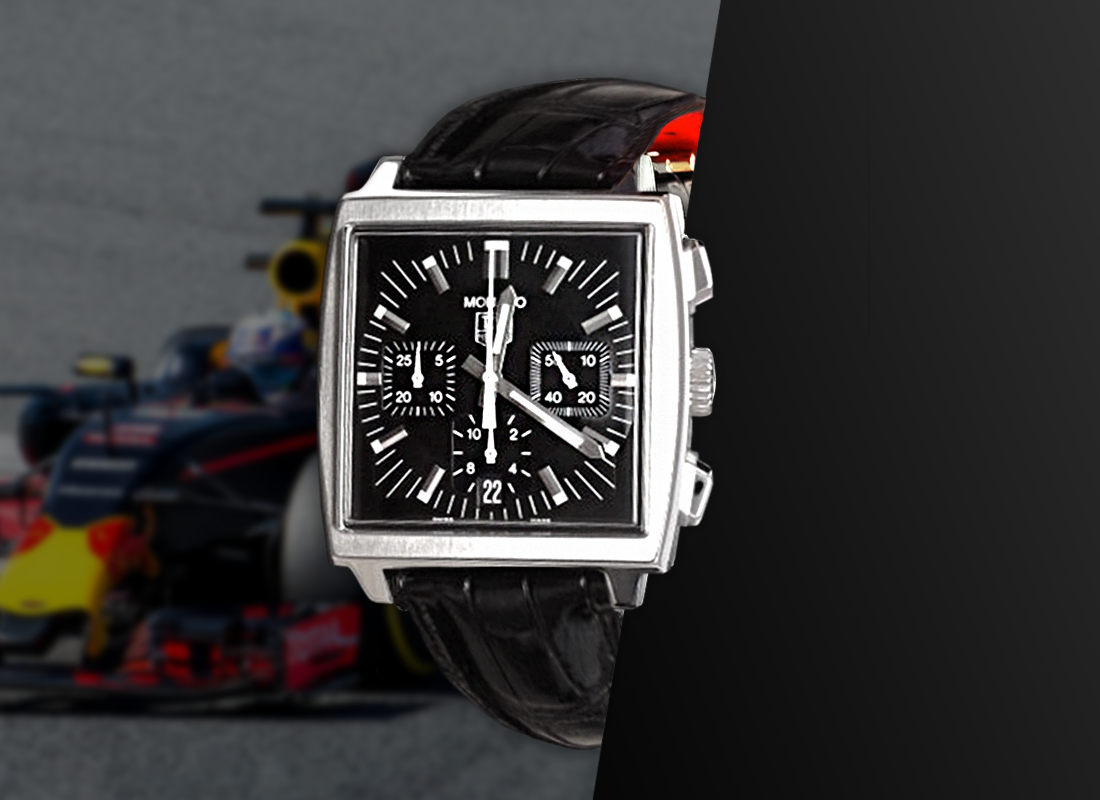 A Guide To
Tag Heuer
Watches
One of the world's most famous master watchmakers, TAG Heuer is renowned for the quality, accuracy and collectibility of its creations. Steeped in watchmaking history, buying a TAG Heuer to start a luxury watch collection is considered as something of a rite of passage amongst the collecting community.
TAG Heuer: a brief history
Founded in 1860 as Uhrenmanufaktur Heuer AG by Edouard Heuer, Heuer can trace its roots to the sub-alpine beauty of the Swiss Jura mountain range. Heuer patented his first chronograph in 1882 and in 1887 developed the revolutionary oscillating pinion, but it wasn't until a century later, with the arrival of Edouard's grandson Jack Heuer, that Heuer truly found its niche as an era-defining purveyor of sports-focused watches. This alone added to the reputation of a brand already dedicated to its craft, providing a particular advantage in the market of pre-owned watches. Heuer's rich history is complemented by its distinctly avant-garde style of crafting the perfect timepieces. Indeed, Heuer's stated goal is to 'reinvent the wheel; every time you can'.
A passion for high-adrenaline sports has led to multiple historic partnerships, each time adding to the heritage of this luxury brand. The Heuer Monaco, for example, became truly iconic when worn by the king of cool Steve McQueen when he starred in the 1970s racing film Le Mans.

This square-cased watch became known as the 'McQueen Monaco', and is still a highly sought-after wristwatch today due to its association with defining the 70s. Pre-owned Heuer watches such as the McQueen Monaco are cherished as accurate statement watches, iconic collectors' pieces, and as family heirlooms.
The relationship with motor racing blossomed through Heuer's partnership with Ferrari, which led to the brand becoming Ferrari's official timekeeper. Their high profile attracted a buyout first from a consortium including Piaget and Nouvelle Lemania, and then by the Middle-Eastern Techniques de Avant Garde (TAG), who were instrumental in rebranding the Swiss watchmaker with its now infamous new moniker 'TAG Heuer'.

The new name was accompanied by a new approach. TAG capitalised on its domination of the motor racing industry through the release of its successful Formula 1 collection, building upon its success to form an association with the infamous Ayrton Senna.
Collaboration of this stature and infamy has resulted in TAG Heuer being one of the world's most prestigious modern watchmakers, with vintage and contemporary creations alike remaining wildly popular whilst retaining their aura of exclusivity. Whilst highlighting the build quality of TAG's creations, it also cemented them as a premium brand able to command high-end fees for their products.

Today, the company is in the enviable position where both men's TAG Heuer watches and ladies' TAG Heuer watches can be found within a wide-range of price points - from their quartz reimagining of the F1 range through to the high-end 02T Tourbillon.
Used and pre-owned TAG Heuer watches at Mark Worthington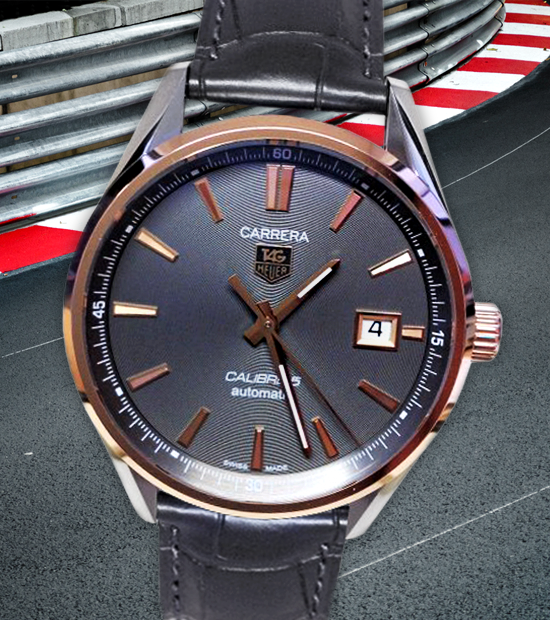 At Mark Worthington, we are able to offer pre-owned TAG Heuer watches which offer excellent value. Your money will go further with one of our pre-owned watches, without any fear of compromising on the quality or functionality of the timepiece. From the Formula 1 Aston Martin, through to the iconic Monaco range and the Carrera collection (the brainchild of Jack Heuer), you can browse the full-range available on our website, where most watches come with the original paperwork and box.

TAG Heuer remain one of the most reputable makers of timepieces in the world, combining the Swiss excellence for watchmaking with the style and elegance of their journey to the brand they are today.
Shop Tag Heuer Watches
OUR SHOWROOM
Monday - Saturday 9:30 - 5:00
SELL YOUR WATCH
Click Here to Enquire
VIEWING BY APPOINTMENT only
Call 01625 532532
Newsletter
Sign Up For Latest News and Offers
You can opt out at any time. See our Privacy Statement for details
MEMBERS OF
The National Association of Goldsmiths
Thank you for subscribing to the
Mark Worthington Jewellers Newsletter