A Guide To Hublot Watches
Watches come in all shapes, sizes and designs, and narrowing down the vast range of luxury designer watches to the perfect watch for you can take a lot of time and research. An investment, the watch you choose could well be one that you wear for the entirety of your adult life and then pass on as an inheritance piece, meaning that choosing the right one could be the decision of a lifetime.

A brand that is strongly considered by those interested in horology is Hublot – cutting-edge materials combined with sophisticated face designs make for a watch that not only stands the test of time, but does so in a stylish and contemporary manner.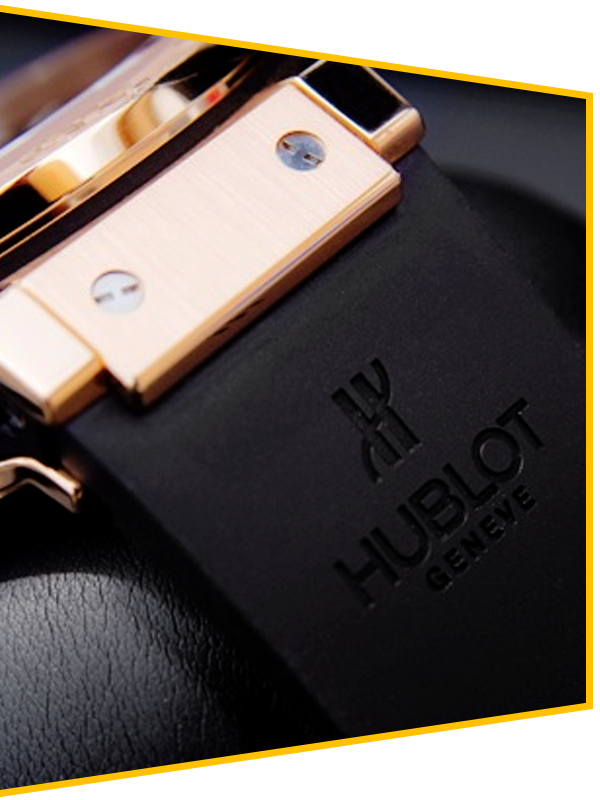 History of Hublot
The brand itself was founded by Italian designer Carlo Carocco in 1980 and made its name principally because of the strap that came attached to the timepiece – unlike traditional Swiss watches, where leather is usually the material of choice for luxury designer watch straps, Carocco chose to use natural rubber.

This lead to what is now known in the horological world as 'fusion' design, combining solid gold with rubber in a breakthrough and ultimately successful attempt to acquire a new market.


Hublot: what do I need to know?
Hublot means 'porthole' and is named in reference to the watches' close resemblance to a naval porthole – a heavy set bezel punctuated with bolts, all positioned on a large, round setting. Carocco's success with Hublot wasn't immediate - in fact, after three years' worth of research into the strap alone, his first creation actually failed to sell on its debut outing. However, it managed to recover remarkably quickly and sell over 2 million dollars' worth of sales in its first year of trading alone.

Ambassadors for the watch have included the Manchester United football team, Bernie Ecclestone, Usain Bolt, Diego Maradona and the family and charity foundation attached to former formula 1 driver Ayrton Senna.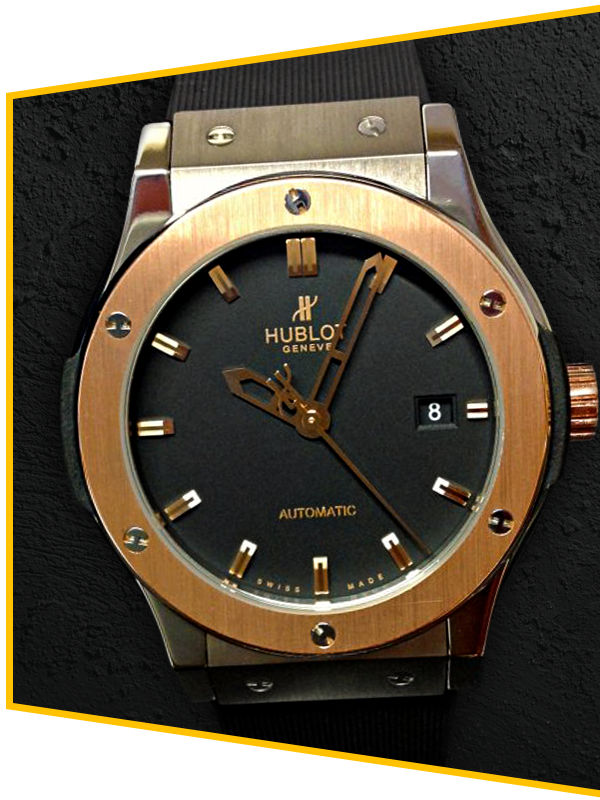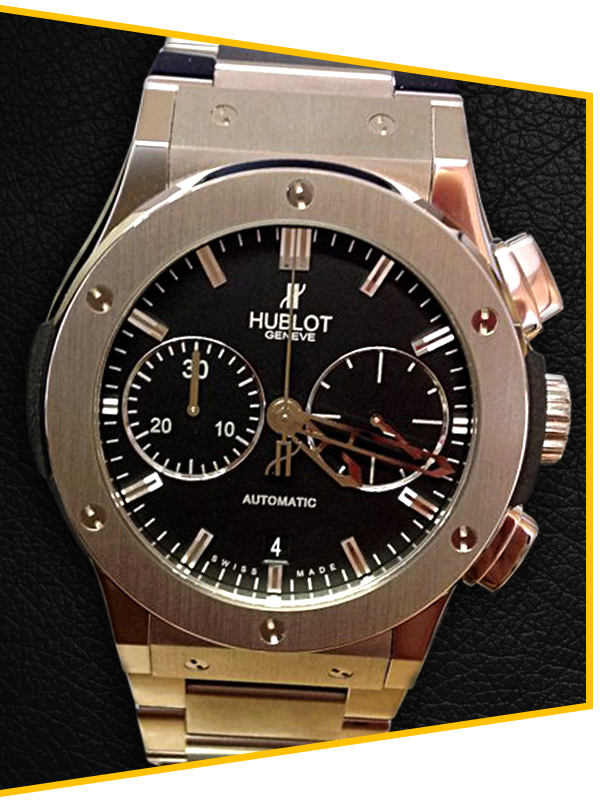 How do I choose my Hublot watch?
Choosing the perfect watch comes down to personal taste. Hublot hosts a whole range of different styles, watch faces and straps to ensure that you are able to find the right watch that suits your wrist and also meets all of your expectations both stylistically and price-wise.
‍
With good taste and sophistication comes expense, and it is fair to say that the cost of a good quality Hublot watch, timeless though it may be, reflects its quality. In spite of this, there is a large market for used Hublot watches. It is important to note, at this point, that used does not mean lacking in quality or appearance – as is the case with any luxury item, its value can depreciate over time and watches that have been previously owned are often sold on later down the line for much less than they were initially bought for. This is highly beneficial to the collector who wants to get the best value for the newest piece in his collection, and also for the everyday wearer, who might necessarily not be able to justify paying the recommended retail price for a watch. Pre-owned Hublot watches are a good place to start if you want to kick off your watch collection with a timeless piece, as they ooze class and sophistication but stand out against a crowd of more common watchmakers as being that little bit more unique.


Here at Mark Worthington Jewellers, we have a wide selection of beautiful pre-owned Hublot watches at a fraction of the cost of buying brand new. You can arrange an appointment to come into store and view our collection of used Hublot watches at your convenience.
OUR SHOWROOM
Monday - Saturday 9:30 - 5:00
SELL YOUR WATCH
Click Here to Enquire
VIEWING BY APPOINTMENT only
Call 01625 532532
Newsletter
Sign Up For Latest News and Offers
You can opt out at any time. See our Privacy Statement for details
MEMBERS OF
The National Association of Goldsmiths
Thank you for subscribing to the
Mark Worthington Jewellers Newsletter