A Guide To Cartier Watches


A Guide To

‍Cartier Watches
Cartier is undoubtedly one of the most iconic and aspirational names in the luxury watch market; and of course, for jewellery and clocks too. The brand's antecedence is as fascinating as its timepieces.


For many decades this was a family firm. However, even since its 1972 sale to a group of investors Cartier has held firm to its emphasis on producing individual items with the highest possible standards of both components and craftsmanship.
‍
It is also known for its boldness and willingness to innovate - trends reflected in the ambitious origins of the company in 1847. That was the year that founder Louis-Francois Cartier decided to take ownership of the Parisian jewellery workshop where he had trained.

Shop Cartier Watches
The birth of a luxury brand
After some years, Louis-Francois handed the reigns to his son, Alfred. He, in turn, nurtured the talents of his sons - Louis, Jacques, and Pierre. This prestigious triumvirate perfected the watch brand that is still so timelessly stylish to this day.
‍
Louis Cartier was also the man responsible for moving Cartier to its current head office in Rue de la Paix in 1899. Then, brother Jacques went to London in 1902, where he quickly gained a Royal Warrant to supply jewellery to the British crown and court.
‍
The third brother, Pierre, set up the company's USA base in 1917. The story goes that he bought a piece of prime real estate in New York (the existing Fifth Avenue flagship Carter store) by bartering with two strands of fine pearls!

From stunning jewellery to
luxury watches
Initially, the Cartier brand was solely focused on producing the finest jewellery. Indeed, its name is still attached to the most sought-after necklaces, bracelets, rings and brooches. Perhaps its most aspirational items, though, are its luxury watches.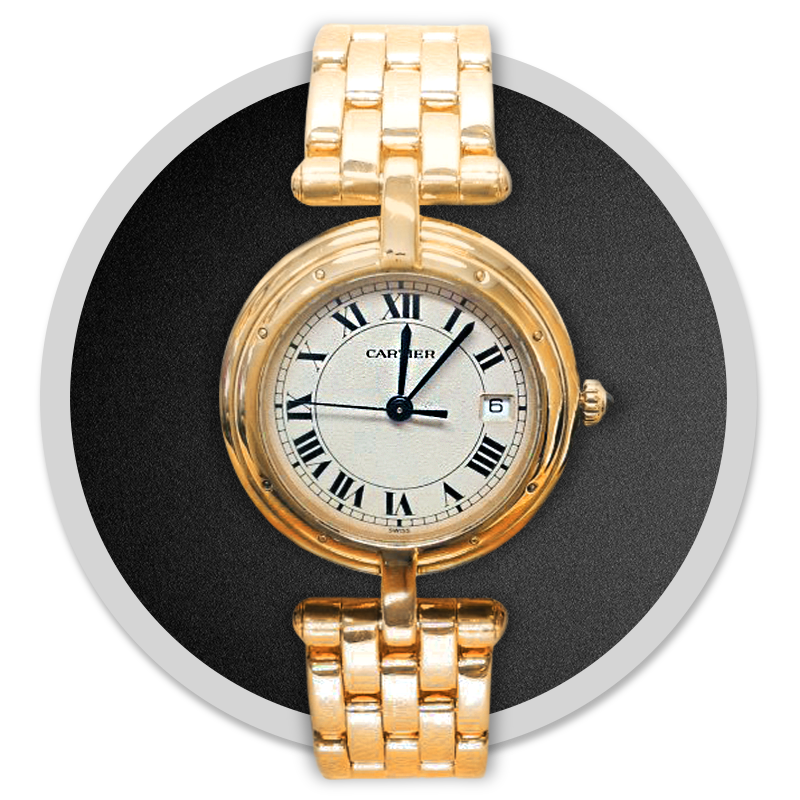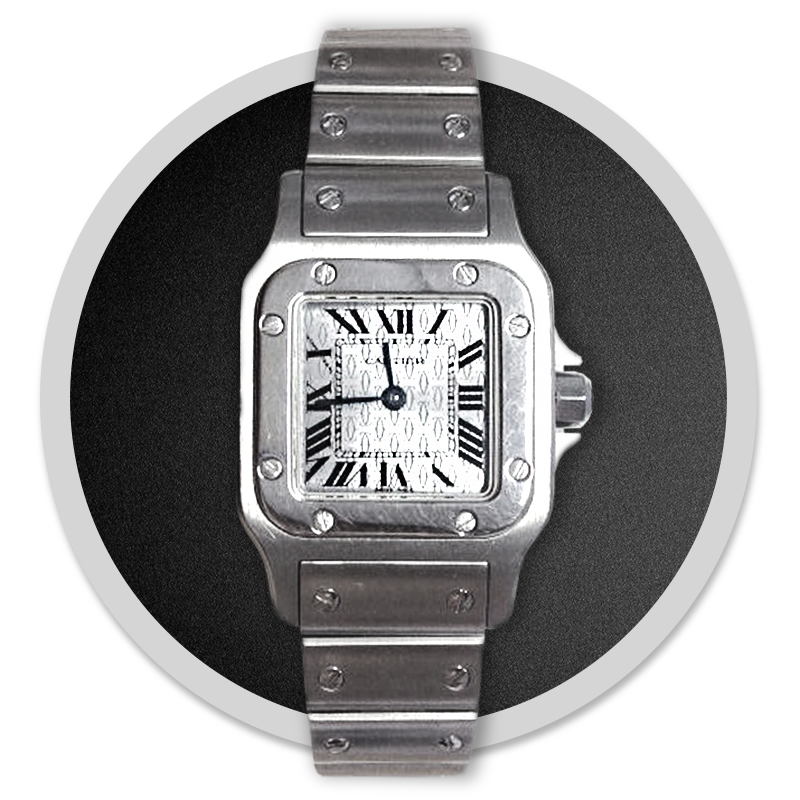 The firm created its first men's wristwatch in 1904, though it had sold a ladies' bracelet watch previous to that. The inspiration for this highly significant first Cartier wristwatch is fascinating. Louis Cartier crafted this timepiece to meet the needs of legendary flyer Alberto Santos-Dumont. The Brazilian – a close friend of Louis – had mentioned that pocket watches were impractical whilst flying. Louis' solution was a watch he could wear on his wrist, with an easy to view flat, square profile. This watch was christened the Santos – a name familiar to Cartier's global fans to this day.

More milestones and famous
Cartier wearers
Another important milestone for Cartier was a deal signed in 1907 with Edmond Jaeger. This awarded exclusive rights for Jaeger to supply movements to Cartier. To this day, Cartier have from time to time used watch movements from some of the best manufacturers in their timepieces.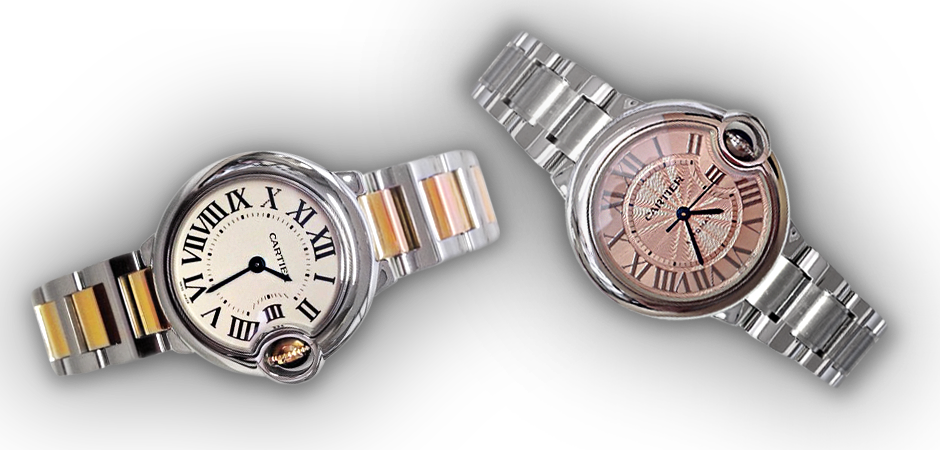 Perhaps the greatest legacy, though, is the company's emphasis on creative design. This has led the way for unique and distinctive options within the pre owned Cartier watches market.
‍
A great example of the firm's willingness to be imaginative is the delicate piece gifted to Princess Elizabeth in 1938; at the time one of the smallest wrist watches ever made. This was not Cartier's only royal customer by a long stretch. In fact, King Edward VII is quoted as calling Cartier "the jeweller of kings and the king of jewellers".
‍
Other famous Cartier wearers include:Jacqueline Kennedy Onassis, Princess Diana, Angelina Jolie & Kate Middleton, the Duchess of Cambridge

Watch names of long-standing fame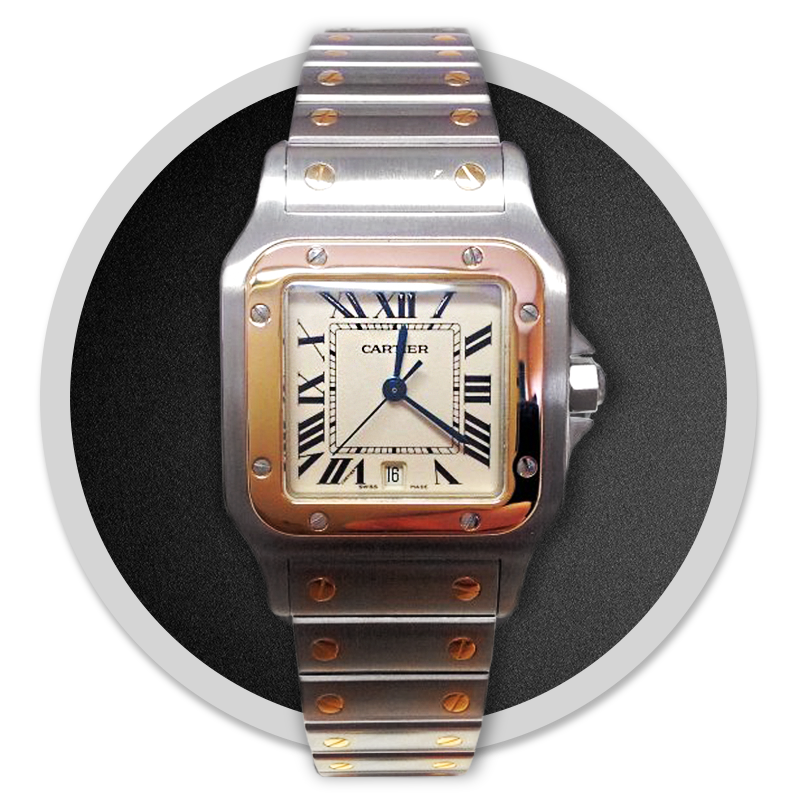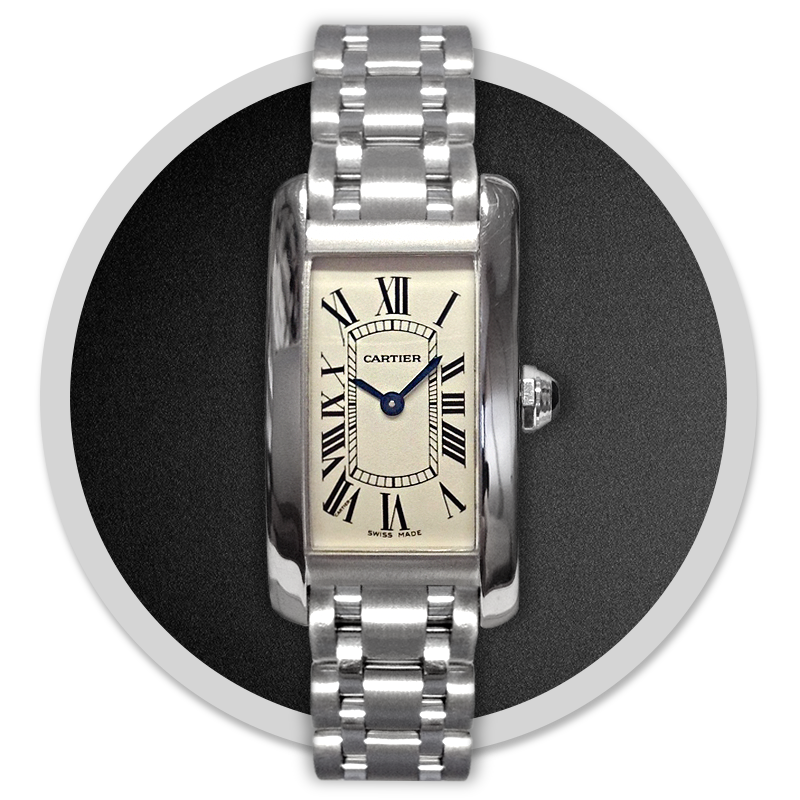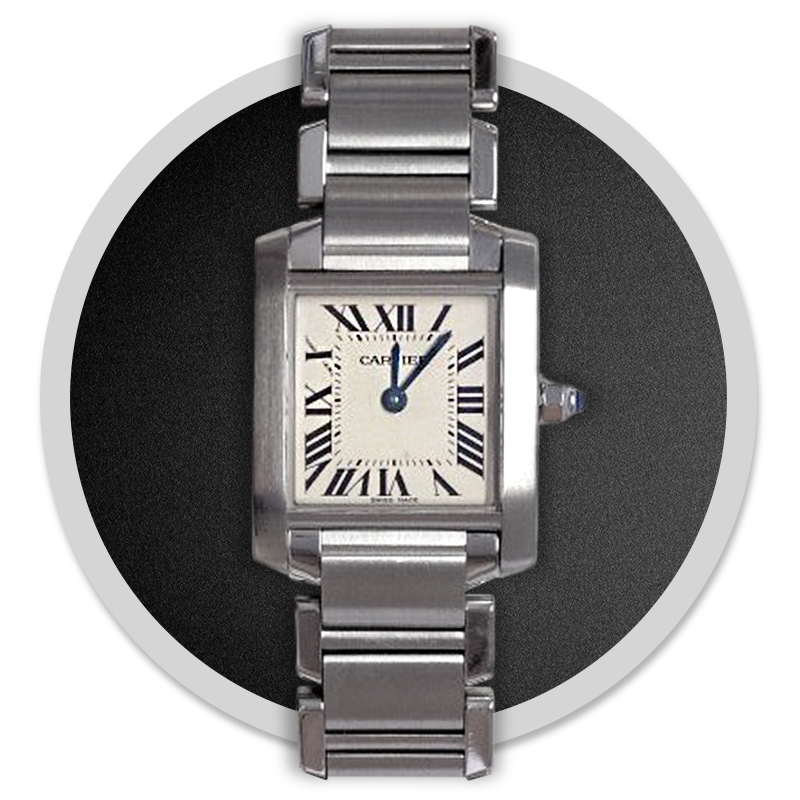 Some of earliest Cartier signature watch names are still valued and admired a century after they were initially created. This includes the Tank, designed by Louis Cartier in 1917. His inspiration for this piece was actual tanks used in the war! Yet it inspired a thing of beauty.
‍
In 1989 this signature Cartier timepiece received one of its most important re-designs – the Tank Americaine – when the watch case become sleeker and longer.
‍
The Santos is another example of how Cartier combines timeless quality with constantly improving design and function. To mark its centenary in 2007, Cartier launched the stunning Santos 100, Santos-Dumont and Santos Demoiselle luxury watches.
‍
The most sought-after names in pre owned Cartier watches also include "Les Must de Cartier" names such as Pasha, Panthere and Roadster.

Shop Cartier Watches
OUR SHOWROOM
Monday - Saturday 9:30 - 5:00
SELL YOUR WATCH
Click Here to Enquire
VIEWING BY APPOINTMENT only
Call 01625 532532
Newsletter
Sign Up For Latest News and Offers
You can opt out at any time. See our Privacy Statement for details
MEMBERS OF
The National Association of Goldsmiths
Thank you for subscribing to the
Mark Worthington Jewellers Newsletter